Brazilian Bikini Wax Techniques
Lori Nestore will calm our fears, answer your questions and address your issues regarding this biggest moneymaking service in esthetics. She will teach you how to professionally and efficiently remove hair from every crevice on any gender.
Additional Notes
Attendees who took this class in 2019 are not eligible for CE credits in 2020.
Instructor(s)
Lori Nestore
Tuel | Berodin
Lori Nestore is co-owner of Tuel | Berodin. In addition to her waxing expertise, she has a vast knowledge of skin and skincare treatments. Known throughout the industry as The Wax Queen, Lori's distinct style uses humor to make learning fun and memorable. She was the 2014 recipient of the Esthetics International Humanitarian Award at the Southern Spa & Salon Conference.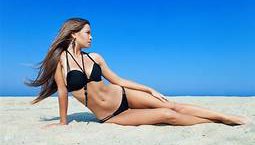 Course Code
SA1200-M
Credit Hours
2.0
Date
Nov 14
Time
noon - 2 p.m. EST
Class Period(s)
Class Period 2
Location
Hall M

Now Virtual!